How To Manage Order From Customer
Step 1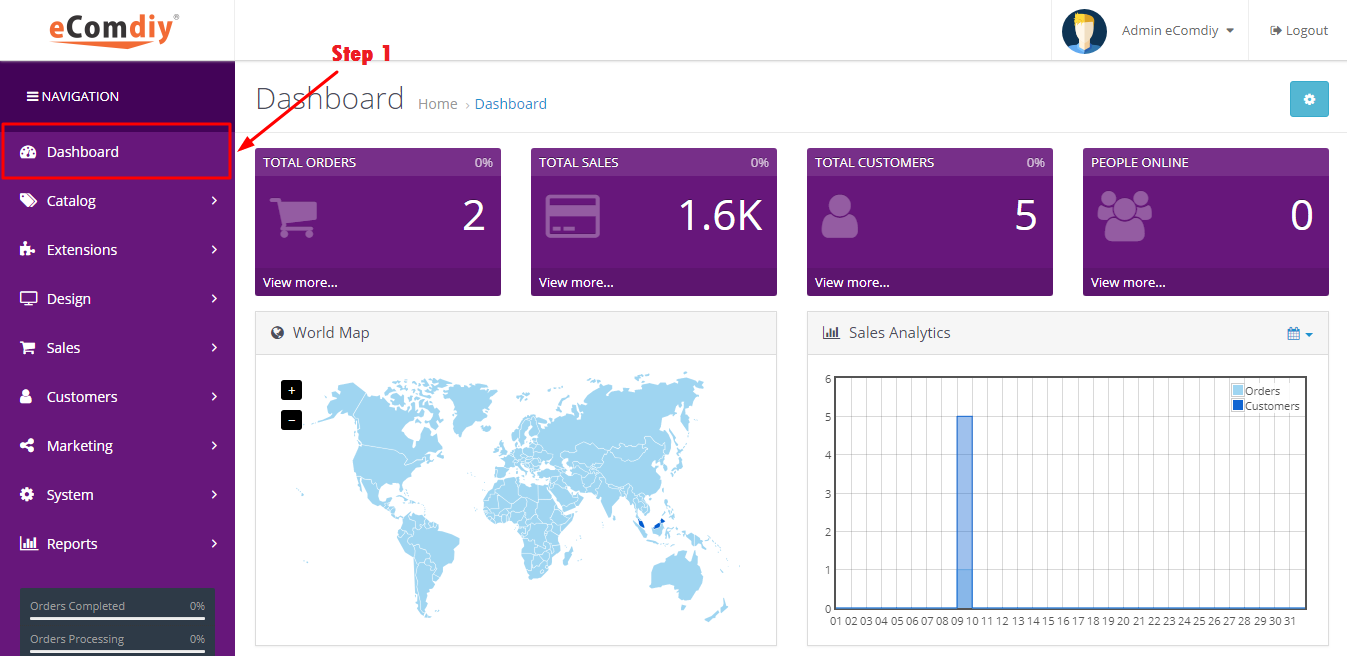 First, go to dashboard to check order from customers.
Step 2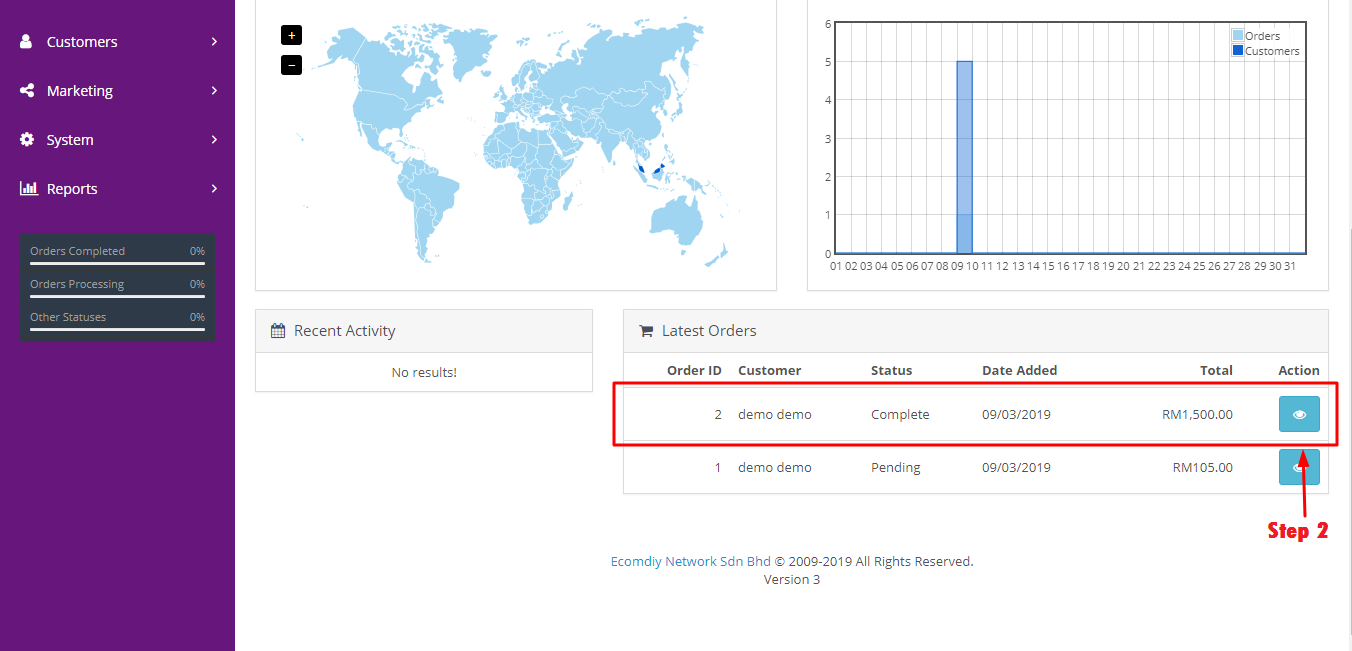 Scroll down the dashboard, and check status for latest orders. For pending order, click the blue button at the right side.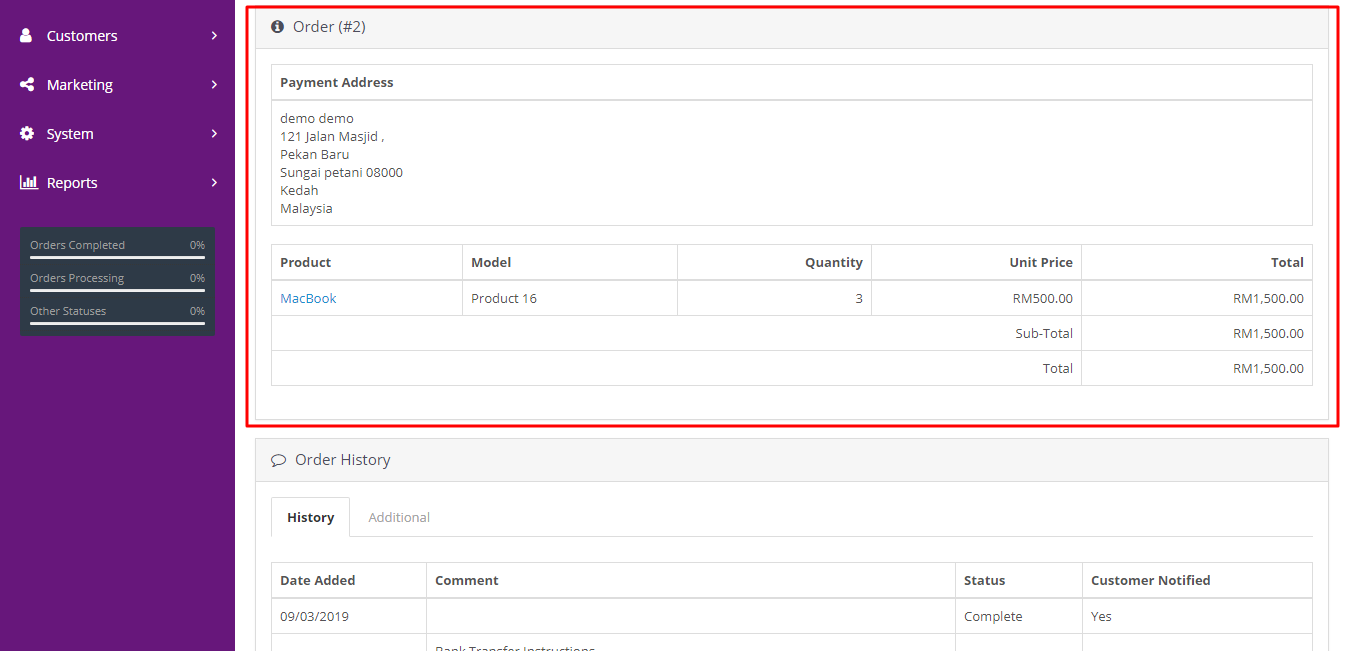 You can check customer's address and payment details made by customer.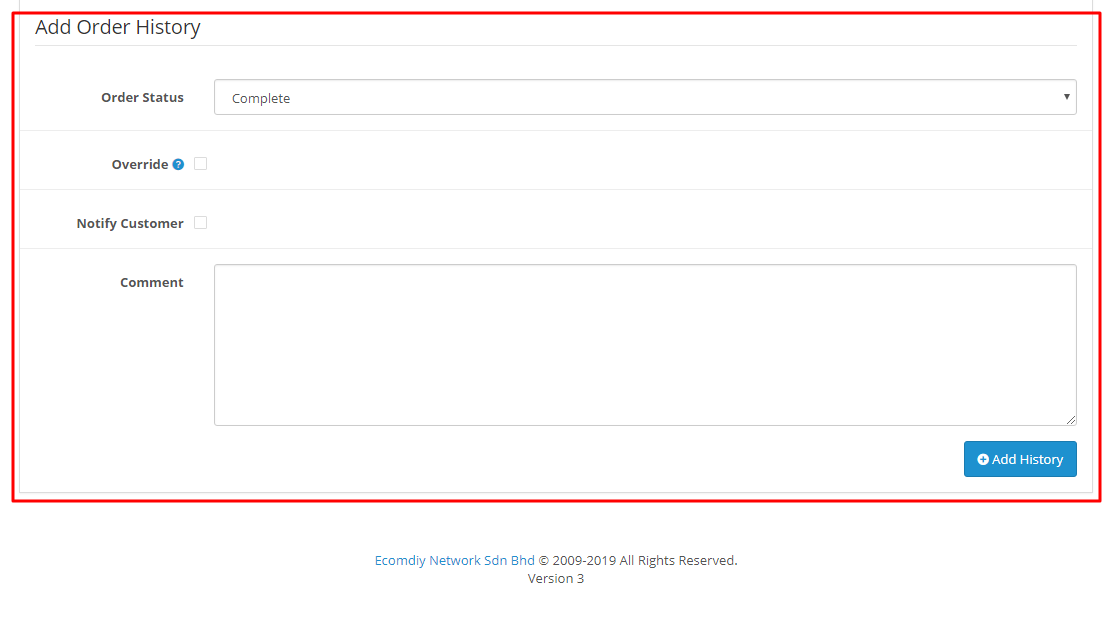 This is order history from customer. Order status still pending.
Step 3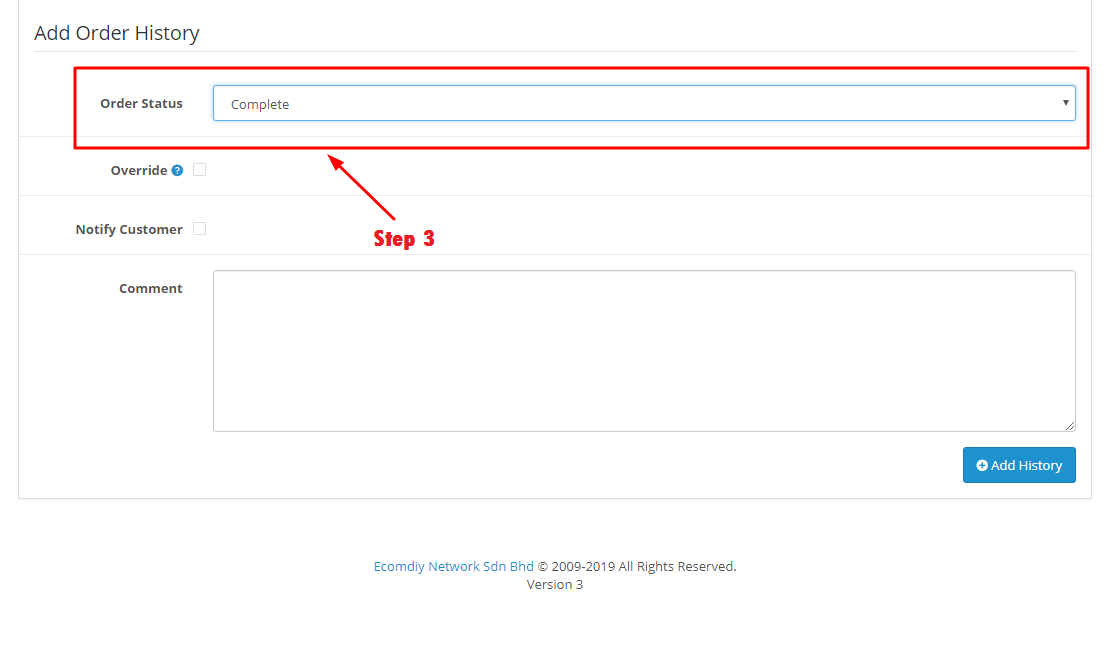 Change order status from pending to complete.
Step 4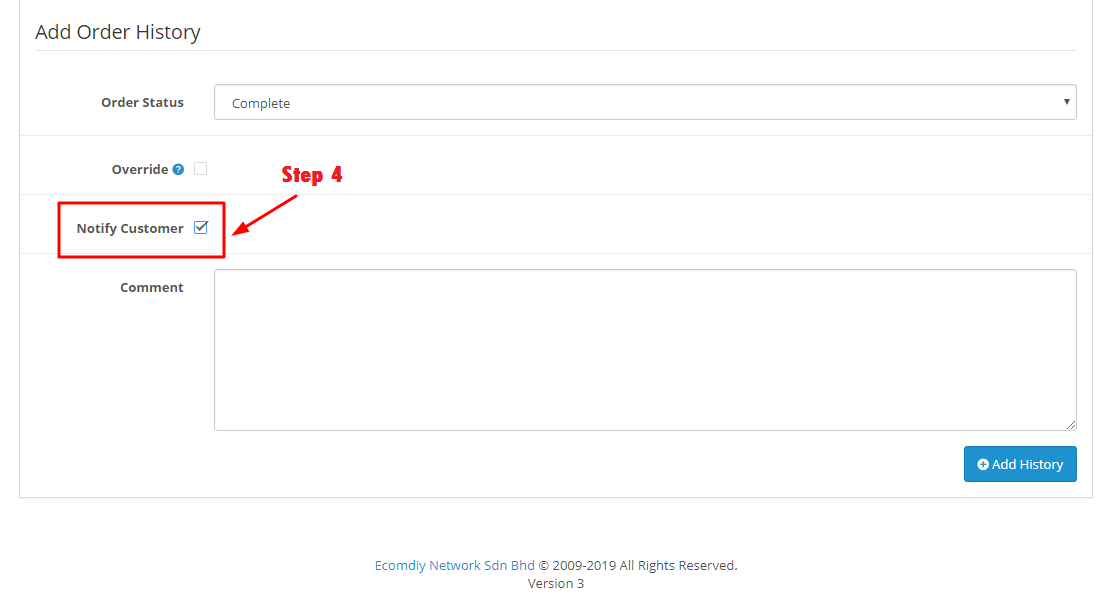 You may choose either to notify customer about the status order or not.
Step 5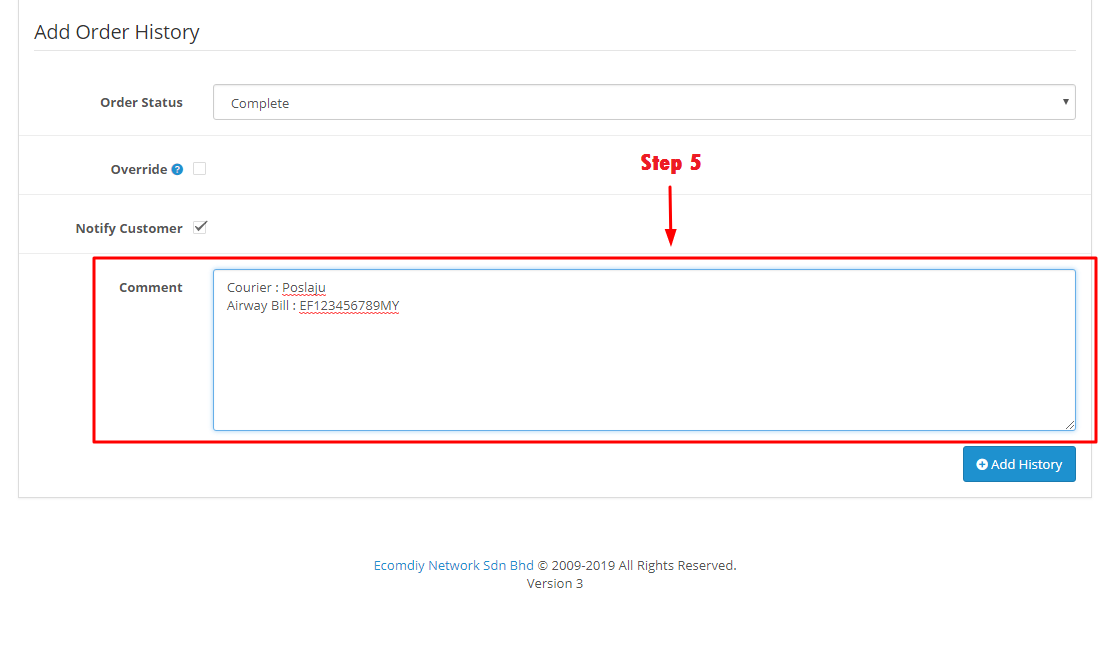 Write your courier service and airway bill in the comment.
Step 6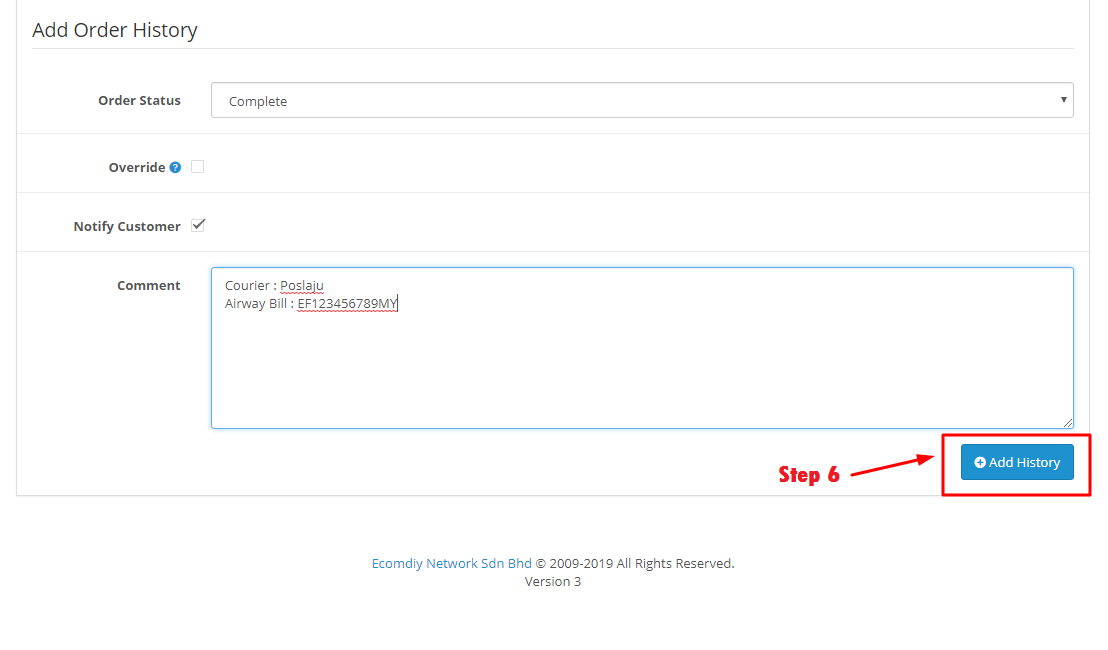 After finish complete form for order history, click blue button at the right side to add to history.
Step 7

Click green button to generate invoice.
Step 8

Click this blue button to print your invoice.
Step 9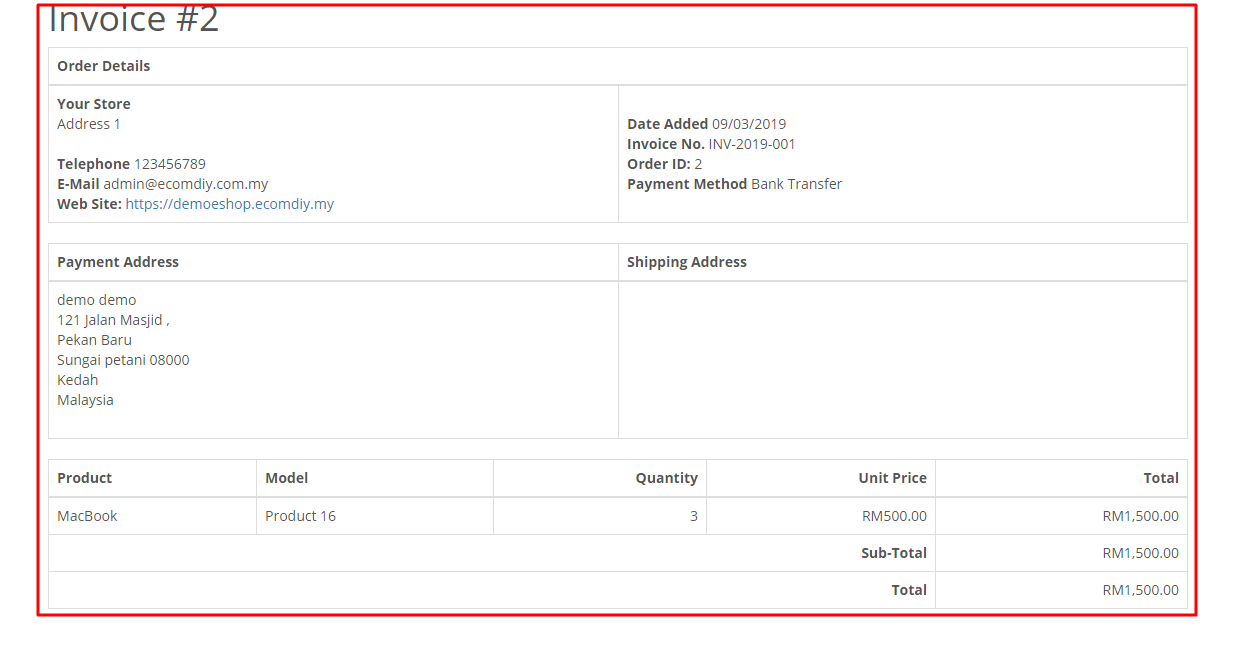 This is the invoice. To print this invoice press ctrl + p.